Adonis Wilkins adds a TKO to his belt during his Professional Boxing Debut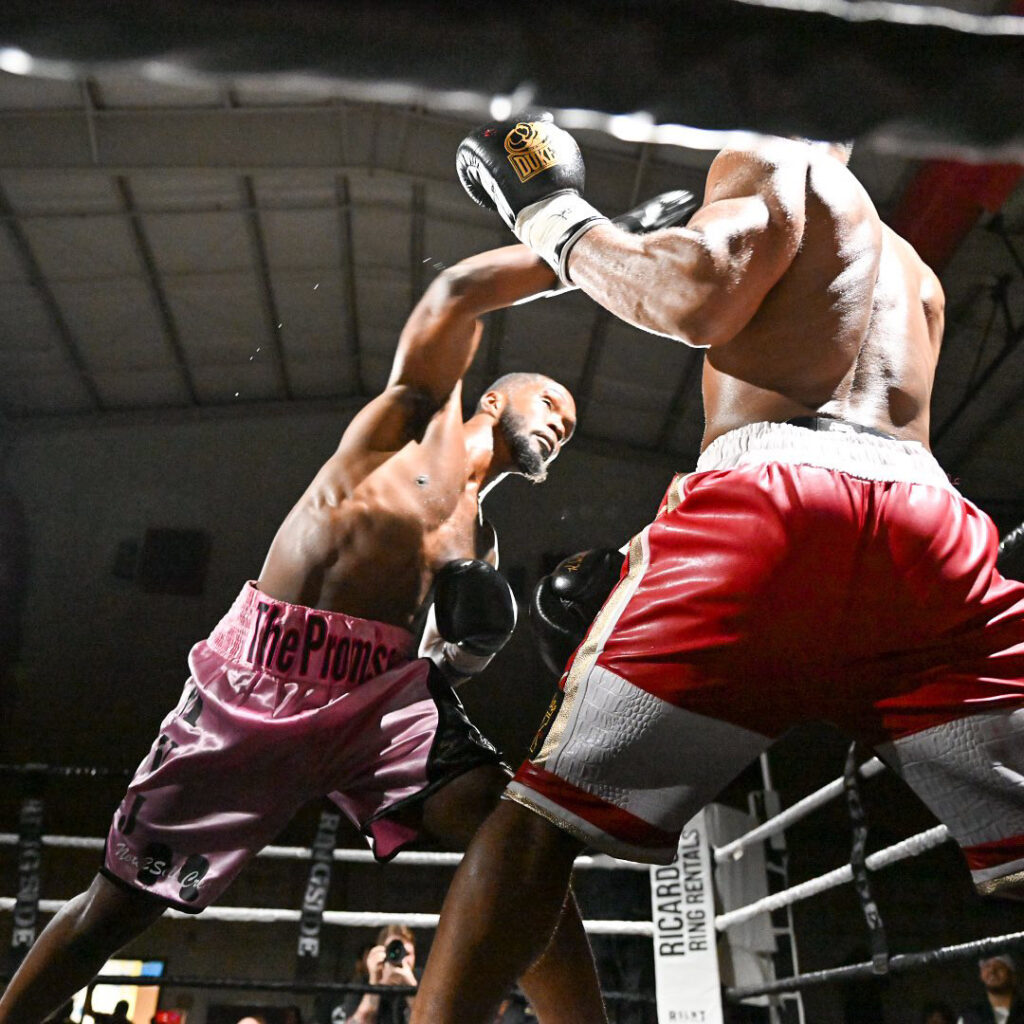 Strict Biz Promotions put on an amazing pro/am card last night, featuring 15 amateur bouts, 1 heavyweight exhibition, and 3 hard-fought pro fights. The main event showcased a thrilling matchup between Adonis "The Promise" Wilkins and Elias Ajuwa. Ajuwa came out strong in the first round, looking for a quick stoppage, but Wilkins weathered the storm and responded with vicious combinations that earned Ajuwa's respect. In the second round, Wilkins established his jab and found success with his right hand, rocking Ajuwa multiple times. Despite Ajuwa's resilience, Wilkins continued to dominate the exchanges. In the third round, Wilkins slowed down a bit, but still landed some powerful combinations. Ajuwa had his best round but fell short in the exchanges. In the fourth round, Wilkins came out fresh and patient, outpointing Ajuwa. In the final 20 seconds, Wilkins landed a hard right hand, followed by a barrage of punches that forced Ajuwa to the canvas. Ajuwa stood up but was visibly shaken, leading to referee Shawn Clark stopping the bout. Wilkins emerged victorious with a TKO victory at 2:40 of the 4th round. This win marked Wilkins' professional debut, while Ajuwa's record fell to 0-1.
Zak "Noble" Kelly takes it to Milton Volter
The co-main event featured Zak "Noble" Kelly facing off against Milton Volter. Volter came out aggressively in the first round, bullying Kelly around the ring. However, Kelly's solid defense prevented any significant damage, and he started finding his rhythm towards the end of round one. In rounds two and three, Kelly systematically broke down Volter with vicious body shots. Volter showed resilience but did not answer the bell for the fourth round, resulting in a TKO victory for Kelly. With this win, Kelly kicked off his professional career with a record of 1-0, while Volter's record fell to 0-4.
Mike "Snake" Scott Vs Jamar Leach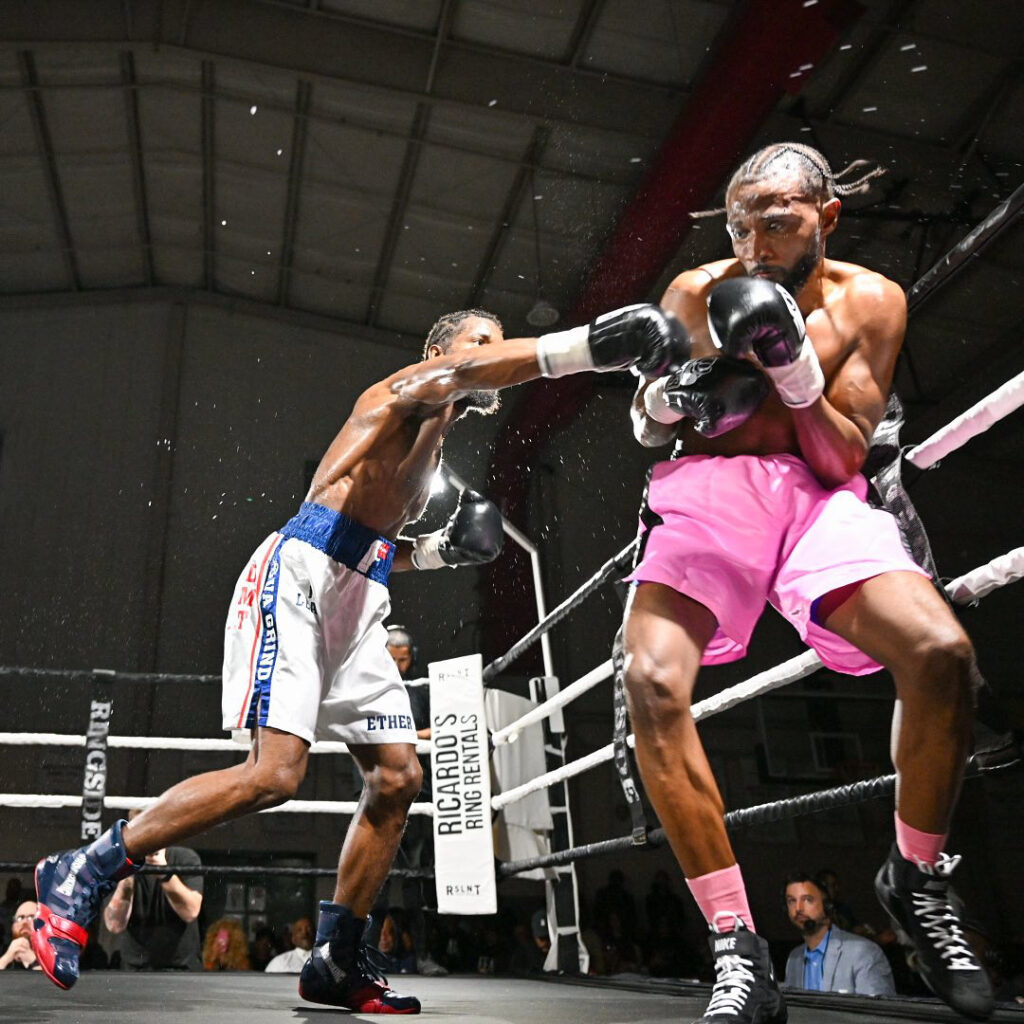 The first pro fight of the night featured Mike "Snake" Scott against Jamar Leach. Scott started strong, establishing a sharp jab, while Leach seemed to stalk and start slowly. Although Leach appeared stronger, Scott was more active and focused on outpointing his opponent. Round two was closely contested, with both fighters showing respect for each other's skills. Rounds three and four were equally close, leaving the crowd on edge. In the end, Jamar Leach won a split decision over Mike Scott, improving his record to 1-1, while Scott's record fell to 0-1.
The three-round exhibition
In a three-round exhibition, "The Steel" Will Bates faced David Murray, who stepped in after Bates' original opponent suffered a work injury. Murray, a light heavyweight with a record of 10-4-1, focused on establishing his jab and not giving Bates any room to maneuver. Despite Murray's dominance, Bates pushed himself and even landed some significant shots, momentarily catching Murray off balance. Both fighters displayed great sportsmanship and entertained the fans with an exciting show.
Pleanty of Amateur Boxing Action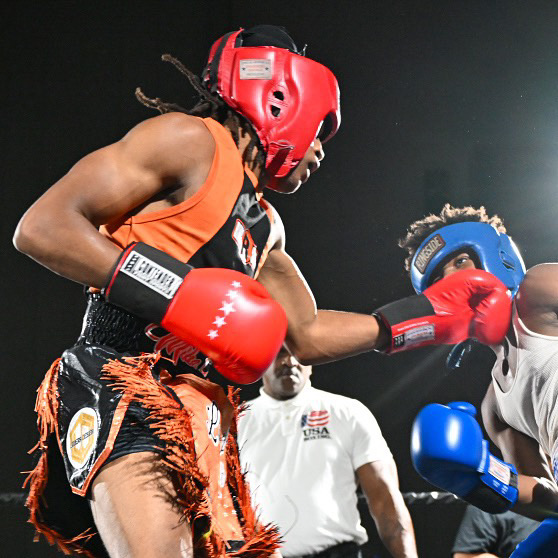 The amateur card featured talented fighters from Maryland, DC, Virginia, New Jersey, Philadelphia, New York, and Delaware. Many up-and-coming fighters showcased their skills, with the Delaware gyms particularly shining. MVJ Athletics training center, which follows the motto "Champions train Champions," William Hicks Anderson Community center, and Jacks Gym all produced promising young boxers. It was a night filled with impressive performances and a testament to the thriving boxing scene in the region.